Welcome to my stop on the Pleased to Meet Me blog tour sponsored by TLC Book Tours! Thanks to TLC for the invitation!
---
My Thoughts:
What makes you, you? Why do you do the things you do? What makes you tick? From who do you vote for, to why are you a night owl? Bill Sullivan has the answers based on science. 
Bill Sullivan is a professor at the Indiana University School of Medicine. The writing is clever and user-friendly, always remembering the audience; not scientists, but us, the average readers. 
So many questions are answered using psychology, neurology, family history, which is different from genetics (nature versus nurture). Why do we love what we love, and why do we hate…brussel sprouts? (I've tried SO HARD to love them!) It also answered how our guts are controlling our minds. It feels pretty groundbreaking.
Overall, Pleased to Meet Me is an enlightening and entertaining read, and one I'm grateful to have on my shelf to remind me of all these important answers! 
I received a complimentary copy. All opinions are my own. 
---
About Pleased to Meet Me
Hardcover: 336 pages
Publisher National Geographic (August 6, 2019)
Why are you attracted to a certain "type?" Why are you a morning person? Why do you vote the way you do? From a witty new voice in popular science comes a clever, life-changing look at what makes you you.
"I can't believe I just said that." "What possessed me to do that?" "What's wrong with me?" We're constantly seeking answers to these fundamental human questions, and now, science has the answers. The foods we enjoy, the people we love, the emotions we feel, and the beliefs we hold can all be traced back to our DNA, germs, and environment. This witty, colloquial book is popular science at its best, describing in everyday language how genetics, epigenetics, microbiology, and psychology work together to influence our personality and actions. Mixing cutting-edge research and relatable humor, Pleased to Meet Me is filled with fascinating insights that shine a light on who we really are–and how we might become our best selves.
Social Media
Please use the hashtag #pleasedtomeetme and tag @tlcbooktours and @wjsullivanjr.

Purchase Links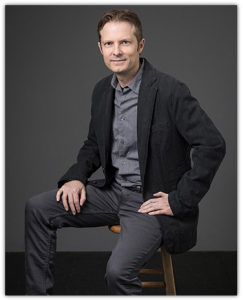 About Bill Sullivan
BILL SULLIVAN is a professor of pharmacology and microbiology at the Indiana University School of Medicine in Indianapolis, where he studies infectious disease and genetics. An award-winning researcher, teacher, and science communicator, Sullivan has been featured in a wide variety of outlets, including CNN, Scientific American,  Cosmos magazines, PLOS SciComm, The Naked Scientists, and The Scientist.
Find out more about Sullivan at his website, and connect with him on Facebook, Twitter, and Instagram.
---
Have you read Pleased to Meet Me, or is it on your TBR? Happy Reading! ~ Jennifer THR