Welcome to my stop on The Last Widow blog tour sponsored by TLC Book Tours! Thanks to TLC for the invitation!
---
My Thoughts:
Confession: While I've read some other Karin Slaughter stand-alones, I've only read the first Will Trent book prior to this one. I think it was enough to make this book completely engrossing, but if I were following along with the entire series, I know I'd be that much more riveted. It's that good!
A doctor has been kidnapped. In fact, it's a scientist from the Centers for Disease Control. Where is the doctor?
A month later, there's a devastating explosion with another shortly thereafter.  A bombing happens in one of Atlanta's most influential neighborhoods.  But why?
Sara Linton and Will Trent flee to the scene to go to work, and of course they begin to uncover what's really going on. Sara ends up kidnapped and Will will risk it all to save her.
I followed the synopsis to avoid spoilers, so I'll leave you with this. This series and this book are must-reads. Karin Slaughter is a natural storyteller. You will be engrossed.  You will be disturbed. You will lose sleep. This book lived up to my every expectation and then some. I'm scrambling trying to figure out when I can fit in the rest of the Will Trent books!
I received a complimentary copy. All opinions are my own.
---
About The Last Widow
• Hardcover: 464 pages
• Publisher: William Morrow (August 20, 2019)
New York Times bestselling author Karin Slaughter brings back Will Trent and Sara Linton in this superb and timely thriller full of devious twists, disturbing secrets, and shocking surprises you won't see coming
A mysterious kidnapping
On a hot summer night, a scientist from the Centers for Disease Control is grabbed by unknown assailants in a shopping center parking lot. The authorities are desperate to save the doctor who's been vanished into thin air.
A devastating explosion
One month later, the serenity of a sunny Sunday afternoon is shattered by the boom of a ground-shaking blast—followed by another seconds later. One of Atlanta's busiest and most important neighborhoods has been bombed—the location of Emory University, two major hospitals, the FBI headquarters, and the CDC.
A diabolical enemy
Medical examiner Sara Linton and her partner Will Trent, an investigator with the Georgia Bureau of Investigation, rush to the scene—and into the heart of a deadly conspiracy that threatens to destroy thousands of innocent lives. When the assailants abduct Sara, Will goes undercover to save her and prevent a massacre—putting his own life on the line for the woman and the country he loves.
Social Media
Please use the hashtag #thelastwidow and tag @tlcbooktours, @williammorrowbooks, and @karinslaughterauthor.

Purchase Links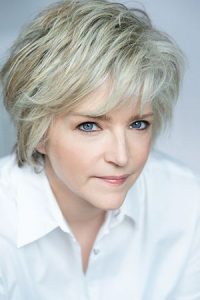 About Karin Slaughter
Find out more about Karin at her website and connect with her on Facebook, Twitter, and Instagram.
---
Have you read The Last Widow, or is it on your TBR? Happy Reading! ~ Jennifer THR